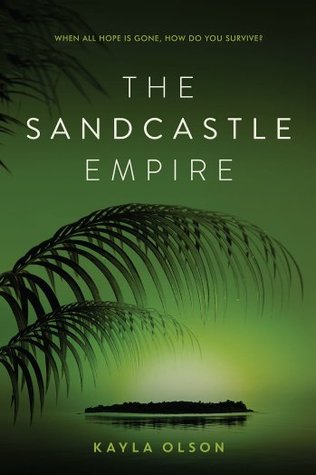 Publisher:

HarperTeen

ISBN:

0062484877

Published:

June 6, 2017
Goodreads
Synopsis
From Goodreads:
Before the war, Eden's life was easy—air conditioning, ice cream, long days at the beach. Then the revolution happened, and everything changed.
Now a powerful group called the Wolfpack controls the earth and its resources. Eden has lost everything to them. They killed her family and her friends, destroyed her home, and imprisoned her. But Eden refuses to die by their hands. She knows the coordinates to the only neutral ground left in the world, a place called Sanctuary Island, and she is desperate to escape to its shores.
Eden finally reaches the island and meets others resistant to the Wolves—but the solace is short-lived when one of Eden's new friends goes missing. Braving the jungle in search of their lost ally, they quickly discover Sanctuary is filled with lethal traps and an enemy they never expected.
What I Liked
This is my favorite kind of post-apocalyptic/dystopian literature: when the new world is so rooted in the current one that you can see how one became the other.  This new world stems from severe income inequality, which is timely, but not in a way that feels tied to any attempt at real-world relevency or trendiness.  The book takes place I think two years after the revolution, but I would have liked a little more exploration into how these teenage girls had their world turned upside down.  The book does a great job contrasting their previous lives with their new one, but I would have loved more of a character standpoint.  That said, the book does a great job of showing how the the effects of the revolution have shaken out on a political and personal scale.  The idea that an economic-based revolution wouldn't be clear-cut is powerful: even when the poor take power, some people still slip through the cracks.
The story is a glimpse of a larger rebellion, and we only really see one mission, and the recruitment of Eden.  The book doesn't seem to be part of a series, and I really appreciate that.  As much as I love series (and duologies, and trilogies), it's nice to have standalones, and some stories are better suited to that.  The ending is upbeat with possibility: I don't know if they'll be successful in the long run, and I don't really need to know.  The characters are well-written, and the story is so focused that it's easy to feel the frustration Eden feels, as one part in a larger plan, isolated and trying to exercise the power she has.  The focus of the story on the island and her father is a great choice in terms of character and dramatic arc, and keeps the story feeling distinct from all the other YA dystopias out there.
Classroom Connections
Of course, this book can be part of a great look at dystopian literature, and what that reveals about society's anxieties over time.  It can also be read along studying periods in history with drastic economic shifts that created large income gaps (the industrial revolution, the current shift towards automation, etc).
Accelerated Reader
This book was recently published, so there's no quiz for it yet, but I'd guess the reading level is probably around 6th grade.  In terms of content, it's very appropriate for middle school, and even for strong upper elementary aged readers.  There's violence, mind control, and other similar issues that crop up in dystopian fiction, but nothing more graphic than anything in the Hunger Games books.