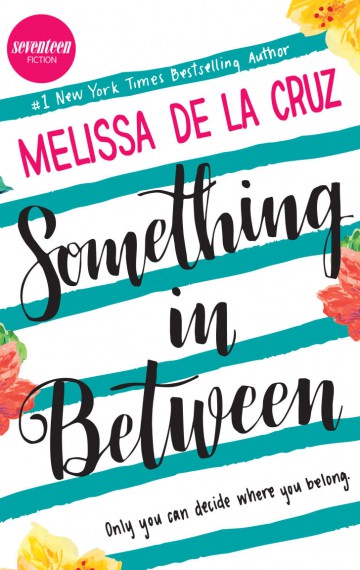 Publisher:

Harlequin Teen

ISBN:

0373212380

Published:

October 4, 2016
Goodreads
Synopsis
From Goodreads:
Jasmine de los Santos has always done what's expected of her. Pretty and popular, she's studied hard, made her Filipino immigrant parents proud and is ready to reap the rewards in the form of a full college scholarship.
And then everything shatters. A national scholar award invitation compels her parents to reveal the truth: their visas expired years ago. Her entire family is illegal. That means no scholarships, maybe no college at all and the very real threat of deportation.
For the first time, Jasmine rebels, trying all those teen things she never had time for in the past. Even as she's trying to make sense of her new world, it's turned upside down by Royce Blakely, the charming son of a high-ranking congressman. Jasmine no longer has any idea where—or if—she fits into the American Dream. All she knows is that she's not giving up. Because when the rules you lived by no longer apply, the only thing to do is make up your own.
What I Liked
I felt very mixed about this book.  I loved that it's about a teenager who learns her family is undocumented her senior year, when she's applying to colleges.  I loved that it's about a Filipino family.  I loved that the main character is a competitive cheerleader.  But there were a lot of elements of the book that didn't ring true to me on a character level, and that affected my enjoyment of story, as well as my investment in the characters.  I found Jasmine's "rebellion" and her parents attitudes incredibly unrealistic.  My high school experience was very much like Jasmine's–school, highly competitive extracurricular, home where I did more work, no dating, no parties.  For Jasmine to go from that kind of lifestyle to not just openly dating, not just being driven around by her boyfriend, but visiting her boyfriend's house as she wanted (without parent supervision) AND going to parties with alcohol?  That didn't feel true to me at all.  I found it really difficult to believe that her parents would give her that amount of freedom–even if they were okay with her dating (…and dating someone of a different race?), they absolutely would have been even more controlling about her whereabouts.  Instead, I felt they were just kind of like, "eh, do what you want."  I would have expected a lot more conflict between Jasmine and her parents, and a lot more sneaking around.  That also would have upped the stakes for Jasmine a lot more, and made the situation more of a choice between Jasmine wanting to live her life, and living the life her parents want.
Along those lines, I didn't really feel like it was a huge deal for Jasmine to have a boyfriend and participate in all the "normal" things she previously hadn't been able to do.  It honestly felt like she'd been going to those sorts of parties the whole time.  Someone who had heard about those parties and had friends go to them but had never been allowed to go would have felt much more left out, and been much more excited and nervous about the possibility of going.  I would have loved to see the tension between Jasmine's new participation in those kinds of events, and the identity she had for herself.  Many high-achieving students like Jasmine are very much about being in control, especially since their own lives have a very rigid structure their parents impose on them.  I would have expected her to feel overwhelmed and maybe even terrified by the chaos of something like a party with underage drinking.
I also never felt that Jasmine was actually that good a student.  I kept being told how amazing she was and how perfect she was and what an incredible student she was, but I didn't see any evidence of that.  The closest I really got was the passages about cheer, and I really wish the book had focused more on that and gotten a lot more technical about cheer, and let me really feel Jasmine's passion for it.  I get what the author was going for by having Jasmine be so perfect, but I never really felt the impact of that perfect life being destroyed by learning she's undocumented.  It didn't really feel to me that her life was completely turned upside down, or that she really was making any sacrifices.  There was this threat of her being maybe deported, or having trouble paying for college, but it never felt real. Jasmine's life seemed pretty much the same, really, only now she was a lot more social and had a rich boyfriend.  She still wins Nationals, and then she and her rich boyfriend end up going to Stanford together.  I would have liked for her to actually have some hardship and not get everything she wanted at the end.  Maybe she could have wound up getting involved in activism for immigrant rights, or on behalf of Dreamers, or something?  I get that Jasmine is a teenager, but someone supposedly as amazing as she is probably would have taken a wider view of the issue, especially given how mad she is at Royce's father for supporting an anti-immigration bill.  The ending felt so hollow because it really was Jasmine getting this fantasy ending and not caring at all about all the other people in her same situation, who weren't dating the children of Congress members and weren't straight A students and didn't have rich elderly friends who could pay for their tuition to Stanford.
That said, this is absolutely a book that should be available to students, and I'm so glad a book like this exists.  I just wish it felt a lot more realistic.  It could have been more realistic with a happy ending!
Classroom Connections
There's a lot in here about class and race, and how politics impact people on a personal level.  The immigration issue is front and center, obviously.  I took serious issue with how Jasmine's status as a perfect student was used so much as justification for why she should stay–as though she would have been less of an American, or less of an asset to the country, if she had a lower GPA?  I get using it in her immigration hearing, but it was frustrating to me that nobody in the book was like, "oh by the way, deporting you would be wrong even if you weren't perfect."  That would be a great issue to discuss with students.  There was also the possibility of Jasmine being able to stay, while the rest of her family was deported–Jasmine instantly shot this down in the book, but this is something that actually does happen all the time, and would be worth exploring with students.
Accelerated Reader
Quiz: 186619
Level: 4.4
Points: 16.0
The partying and references to teenage sex (although none happens) makes this inappropriate for younger readers.  Younger readers would also probably be bored by how much Jasmine and Royce's relationship dominates the book (I 100% was, but I was expecting a searing look at the life of an undocumented student, not a teenage romance between an apparently perfect student and a rich kid whose only personality trait is his rejection of politics).